Inverclyde Holiday Lunch Clubs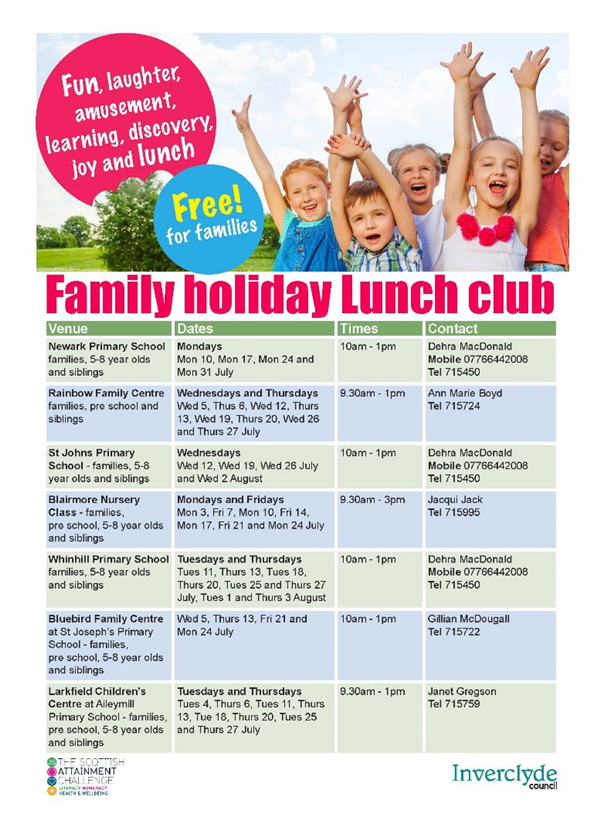 Summer Holiday can be a particularly stressful and difficult time for families, so Inverclyde will be offering an opportunity for families to come to any one of 7 holiday lunch clubs that will be on offer throughout July.
The Clubs are focussed on families being together, having fun, learning and discovering together through play, sports, arts, craft and story time and a free healthy lunch will also be provided.
Contact the lead officer to find out more details about the family lunch clubs in your community.
Page last updated: 19 June 2017