Play Areas
Inverclyde Council has developed a Play Area Strategy to ensure that children across the district, wherever they live, have a play area nearby.
It has been long established that play has developmental benefits and helps keep children healthy and fosters social interaction and inclusion. In addition to being fun it lays the foundation for the solving of complex problems and helps develop an awareness of risk and danger.
Older children need a place to 'hang out'. Such meeting points are for young people who consider themselves too old to play and who instead want a place to meet their friends, chat and have some fun. The range of play provision is designed to cater for different age groups and those with special needs.
If you wish to report any issues regarding a local authority play area please contact us detailing the nature of the enquiry and the location details.
Follow the link for a list of Inverclyde Council maintained play areas and where they are located.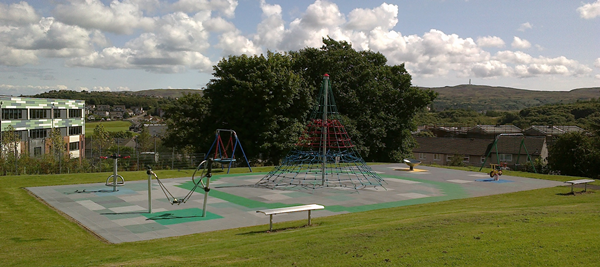 Page last updated: 8 February 2017