Museum
Explore the rich cultural and artistic heritage of Inverclyde at the McLean Museum.
The McLean Museum and Art Gallery, Greenock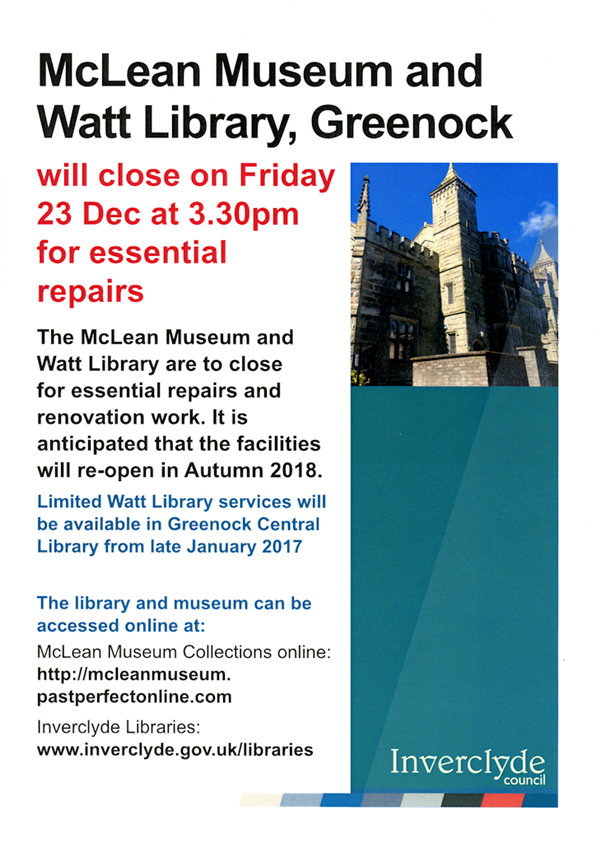 Welcome to the homepage of the McLean Museum and Art Gallery, one of the best municipal museums in Scotland, with outstanding collections of art, local heritage, technology and culture.
While we are closed youn can explore the collections these web pages and through the Collections Online database and discover the wonderful heritage of Inverclyde.
Page last updated: 25 May 2017